happy holidays everyone. here's to a bright 2013.
together with mr. jefre cantu-ledesma (to whom i look up to greatly for his solo work and with bands such as tarentel) i made a cover of brian eno's by this river. jefre and i decided to give away this track as a little gift. stream below and download here while the link lasts:
http://wtrns.fr/pU32ciUEpeNALa
warm wishes from p.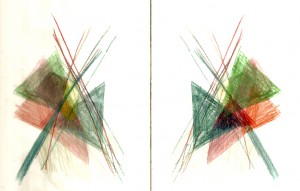 drawing by félicia atkinson