happy summer time from oregon!
i have a lot of news to share soon about a new album and upcoming tour dates. but for now i want to tell you about a few recent collaborations.
———————————————————————-
1 – 1 – 1 – 1 – 1 – 1 – 1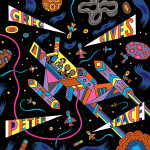 GREG GIVES PETER SPACE
greg haines and i have become good friends over the last years, spending a lot of time together in berlin when i lived there. we always talked about making a record together, and somehow it took much longer than we expected . . . but at the beginning of this year we finally wrapped up a short collection of songs. with greg's ever-growing collection of synthesizers and tape delays, it truly does feel like he took the songs i brought to the table and launched them into some kind of hazy, cosmic space. we recently played our first shows in europe together and we're looking forward to tour a bit more on the west coast of america in late september. thanks to our friends at erased tapes for putting this thing on wax, and to henning wagenbreth for the awesome artwork. vinyl available here.
———————————————————————-
2 – 2 – 2 – 2 – 2 – 2 – 2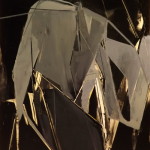 PETER BRODERICK & GABRIEL SALOMAN
since moving back to portland last summer i've become very close with a man who runs a record store and label in town. beacon sound is a vinyl and cassette shop and record label, but also a strong part of the vibrant community in portland which i am really loving these days. the owner of beacon sound, andrew neerman, commissioned this collaboration between myself and gabriel saloman. gabriel's music, in my eyes, is on the more experimental side of things . . . and although i love to write simple and pleasing songs, i also really enjoy improvising without any worries about sound or structure . . . just feeling it out. i took this record as an opportunity to explore some darker and wilder musical terrains. limited vinyl available here.
———————————————————————-
3 – 3 – 3 – 3 – 3 – 3 – 3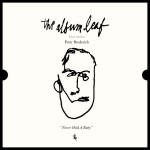 THE ALBUM LEAF (FEAT. PETER BRODERICK)
i remember working at a pizza shop when i was 17, discovering the album leaf on the muzak radio and then getting some cd's and falling in love with them, listening to them on my headphones and in my bedroom all the time. it's amazing when you get the chance to work with someone after knowing and loving their work for years. i was thrilled when jimmy invited me to work on some music at his home studio in los angeles. i went over there on a sunny day last spring and we wrote and recorded this track together. the next day jimmy emailed me a mixdown . . . talk about fast and smooth! listen here.
———————————————————————-